Spike here. . . Spring arrived in Dallas in March! And I'm happy to update you on all my grrrrreat happenings!
March 26 – 27:Here I am buckled in for the cross country drive going from Dallas to the Dogwood Trails Book Festival in Palestine, Texas! Here we come Mrs. Jamie King!

  Guess who else traveled with us? Papa Bear, Mama Bear, and Baby Bear! Looking for an opportunity to perform!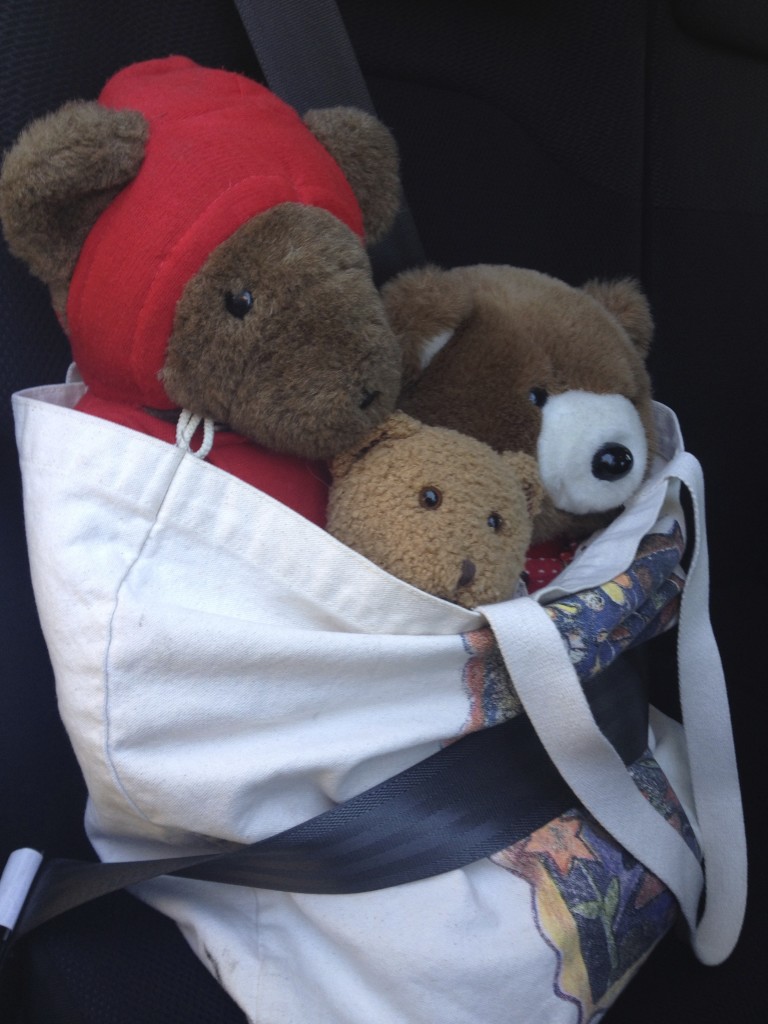 Wow! I got to give out my good advice on Friday, March 27th. We visited Northside Primary, home of the Wildcats in the morning. After lunch we traveled to Westwood Primary, home of the Panthers. I felt right at home with all those Cool Cats! Plus everyone made us feel real welcomed.
On Saturday some of my new friends came to the Dogwood Trails Book Festival at Palestine Public Library. Thanks, Parents!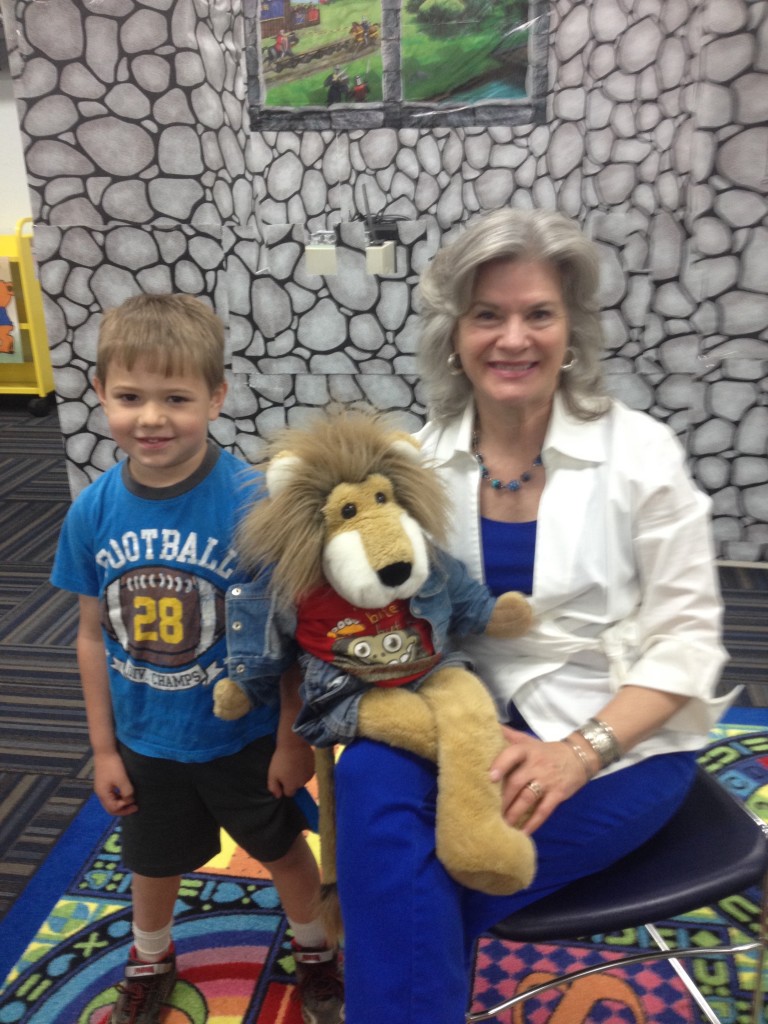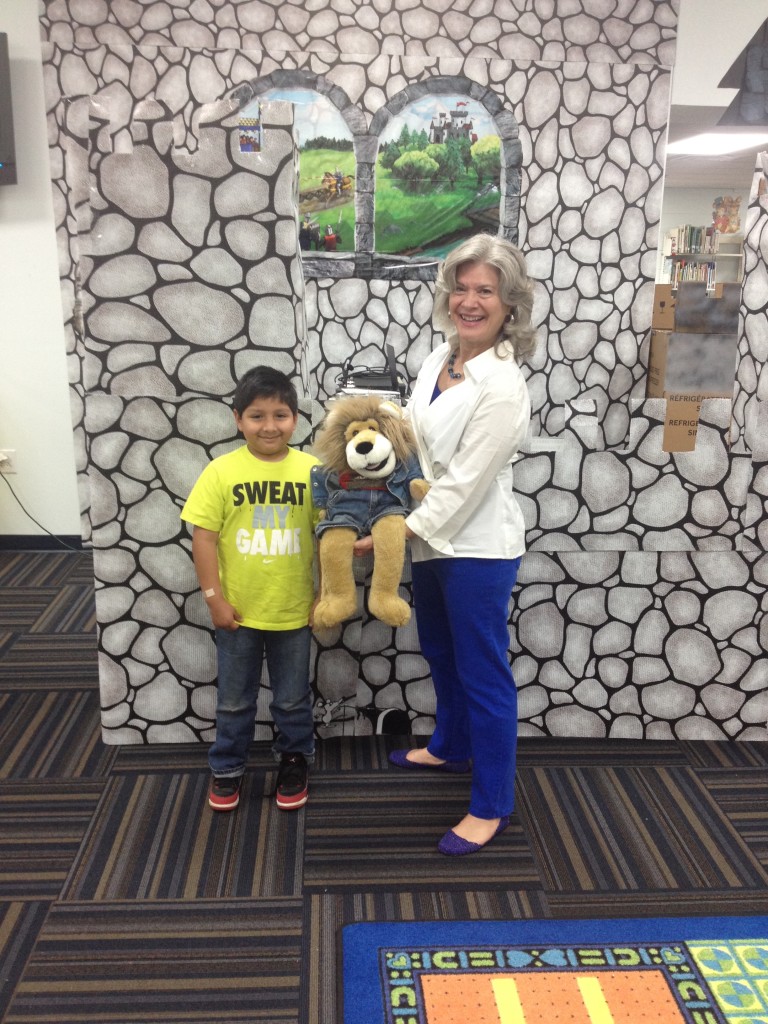 Me in my wig. Goldilocks – Wa-lah! And that would be Papa Bear in the red running suit!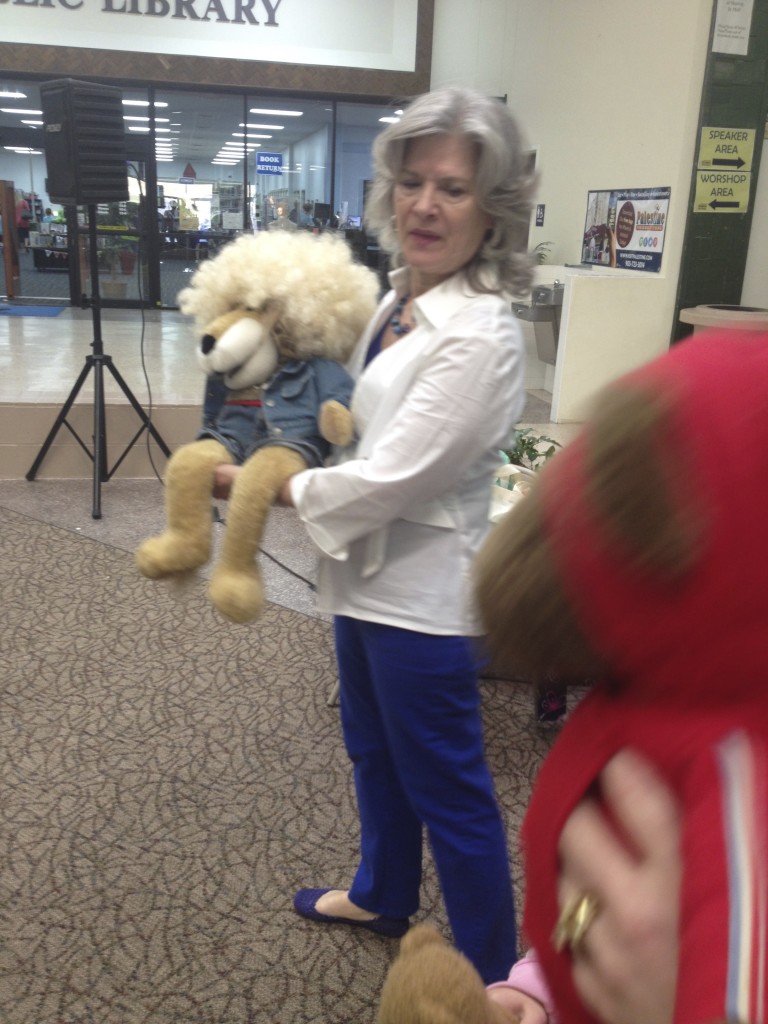 Thanks for coming out to the Palestine Public Library and listening to our stories!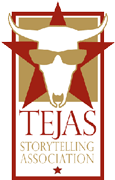 March 12-15: The 30th Texas Storytelling Festival was in Denton! It was a SMASH-UP! Lots of friends, Lots of stories, Lots of grrrrrrrreat Tellers! I know if you were there, you would agree. If you weren't, plan for next year. Some Smash-Up tellers are coming!